Project Learning
FreshOrange Studio
offers creative project-based material and media explorations full of possibility. Learning projects take the form of art & design challenges that foster media awareness, cultural literacy, collaborative thinking

, and

the awesome possibilities of our imaginations.
'Making' activities stress dialogue
as they

take up daily experience and/or social concerns as significant points for creative departure and investment.



FreshOrange Studio

is led by Artist SylvieTreu Walsh. Sylvie brings innovative thinking and a diverse background in creative design and studio arts to her project design and collaborative activities.
Project by Project...PXP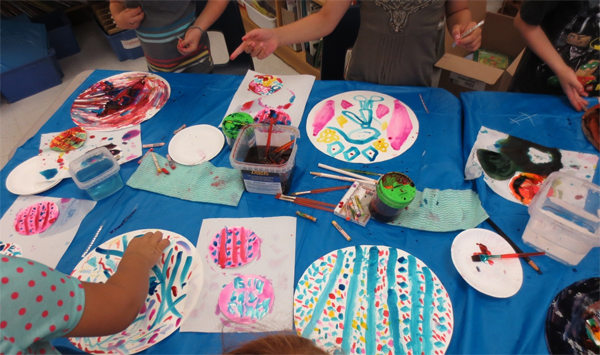 Sharing Ideas! Happy Art Bubbles in Gr 2 Classroom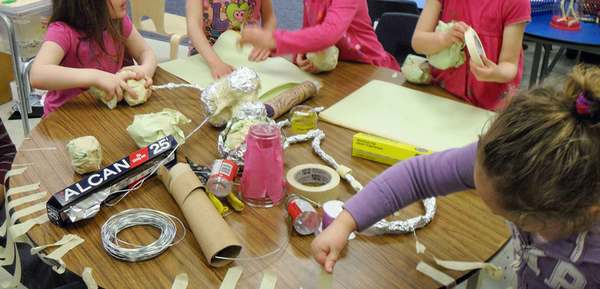 Girls on Deck!! Making an Amarylis Sculpture & using tools in JK-SK Classroom
Consider having Sylvie visit your Classroom or Community Group!
Projects and Workshops prompt for genuine effort, enhance engagement and
co-operation, and can help visualize a creative and inclusive space.
Sylvie models differentiated and inclusive practices, and asks for personal narrative and
effort to be taken up in collaborative making and doing.
Sylvie is fully insured.

Call 905-639-8545 or email Sylvie



FreshOrange Studio creates opportunities to invent, imagine and
collaborate in artmaking, for all ages and skill levels.
Facilitated by artist Sylvie Treu Walsh, the Studio's aim is to support
and foster imaginative, skilled and informed participation in culture.
Sylvie loves to work with groups and individuals to help
bring engaging artmaking to the community.

Sylvie Treu Walsh AOCAD, BFA Sculpture/Installation
2042 Grovetree Lane
Burlington, Ontario
905-639-8545 5studio@freshorange.ca
Burlington, Halton, Hamilton, GTA, Toronto, Kingston, Ottawa
All images © 2016 Sylvie Treu Walsh