In the Classroom
TT Project Page
Claymates


Claymation designed Animals in
Mrs. E's Gr. 1-2 and 2 class
Designed to be poseable using a wire and foil armature. Then layered with modelling clay in the same way claymation can be made to be re-poseable. These were made for a
habitats display created in Mme. B's class.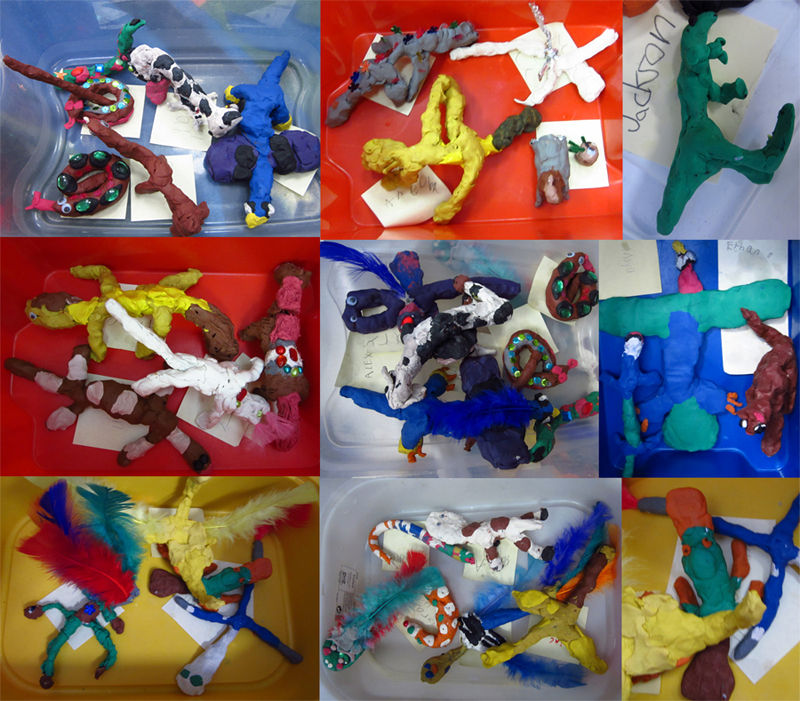 FreshOrange Studio creates opportunities to invent, imagine and
collaborate in artmaking, for all ages and skill levels.
Facilitated by artist Sylvie Treu Walsh, the Studio's aim is to support
and foster imaginative, skilled and informed participation in culture.
Sylvie loves to work with groups and individuals to help
bring engaging artmaking to the community.

Sylvie Treu Walsh AOCAD, BFA Sculpture/Installation
2042 Grovetree Lane
Burlington, Ontario
905-639-8545 5studio@freshorange.ca
Burlington, Halton, Hamilton, GTA, Toronto, Kingston, Ottawa
All images © 2016 Sylvie Treu Walsh