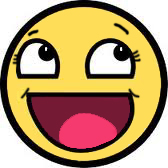 Welcome! At Artclub, we are continuing our STEAM Theme - exploring
aspects of science and nature through hands-on art & design activities.
March Break Studio All-day Artmaking on Tues. Mar 14th and Wed. March 15th
Please see ARTCLUB links for details!
ArtClub Afterschool: We have our last studio & show this week...afterschool studios start again week of March 21st.
Thanks to EVERYONE for helping to realize so many fun and creative ArtClubs over the past 5+ years!
ArtClub is looking for a space to help grow it's programs.
If you know anyone with an art friendly, accessible and affordable(!) space we could use for making
and sharing art, please let me know! Thanks!


FreshOrange Studio creates opportunities to invent, imagine and
collaborate in artmaking, for all ages and skill levels.
Facilitated by artist Sylvie Treu Walsh, the Studio's aim is to support
and foster imaginative, skilled and informed participation in culture.
Sylvie loves to work with groups and individuals to help
bring engaging artmaking to the community.

Sylvie Treu Walsh AOCAD, BFA Sculpture/Installation
2042 Grovetree Lane
Burlington, Ontario
905-639-8545 5studio@freshorange.ca
Burlington, Halton, Hamilton, GTA, Toronto, Kingston, Ottawa
All images © 2016 Sylvie Treu Walsh