Welcome to FreshOrange Studio!
FreshOrange Studio offers studio arts programming by Artist Sylvie Treu Walsh. The Studio aims to foster creative agency through artistic development and practice, to present opportunities to invent and collaborate in meaning-making, and to empower understanding and participation in material culture.
***********************************
ArtClub
SUMMER CAMP- August 18th-20th
AFTERSCHOOL will start again in September.
Please contact me to register.
PA-DAY CAMPS 2014/2015
Click here for dates - Please book ahead to confirm a spot!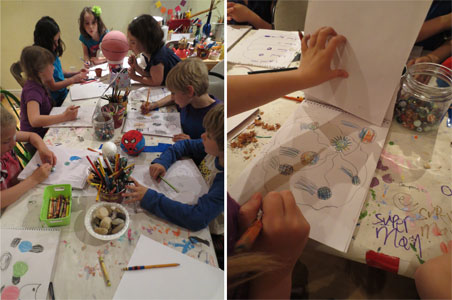 ARTClub AfterSchool: Drawing round things like marbles and balls.
***********************************
Studio in the Classroom
FreshOrange Studio shares in classroom learning
Project by Project...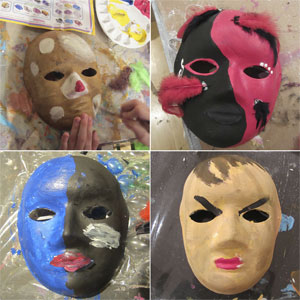 TEACHERS: Consider having a Studio in your classroom! Projects and Workshops prompt for lively, genuine effort, enhancing student engagement and helping to support a thoughtful community of creative learners. Sylvie models differentiated and inclusive practices, and her projects allow for personal narratives & self-directed efforts to resonate as relevant learning skills. Workshops and projects are designed to support pro-social agency and emotional investment and connections through creative challenges.
Please note that I am fully insured and approved as a vendor of services
with Halton District School Board.
(Click here for more info on Studio in the Classroom Opportunities)
***********************************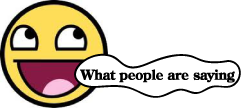 ...only great things about everything we do together!!!